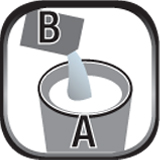 Empty the entire contents of the catalyst (B) onto the paste (A).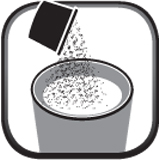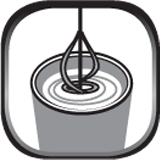 Special finishes: pour the additive onto the paste and mix slowly.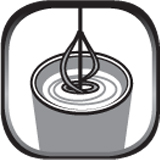 Mix using an electric drill fitted with a mixing paddle. Scrape the sides of the bucket to eliminate all parts of non-catalysed product.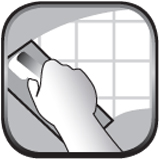 The joints must be dry. Apply the paste in the joints using a green rubber float (art. 946GR), with diagonal movements in the direction of the joints. Remove the excess product.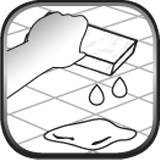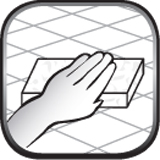 The grout must be cleaned while the product is still wet. Sprinkle clean water. Clean initially using a moistened white felt pad (art. 109/GBNC) making circular movements. Ensure no water enters the joints.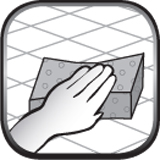 Clean a second time with a sweepex sponge (art. 128G0001).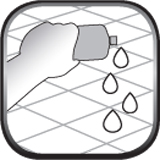 Any stains of the transparent product can be removed after 24 hours or, in any case, after the joint has hardened. Use Litonet EVO (floors) and Litonet Gel EVO (walls). Spread Litonet EVO or Litonet Gel EVO with the white felt pad.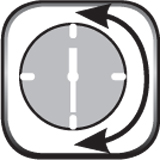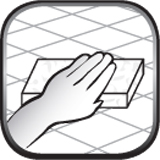 Leave on for 15-30 minutes. Rub the surface with the white felt pad.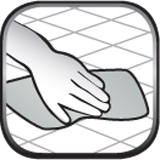 Rinse with clean water. Dry immediately with a clean cloth and do not wait for the rinse water to evaporate.
Art. 946GR
Green rigid rubber spatula for epoxy plastering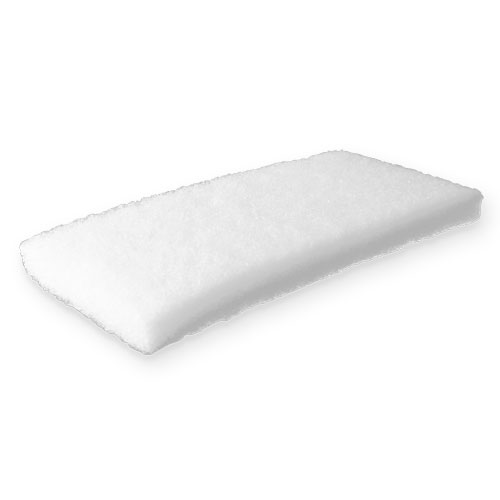 ART. 109GBNC
White felt
Dimensions: 12x25x2.5 cm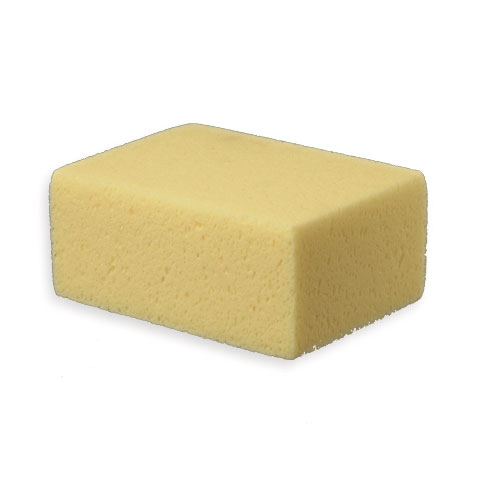 ART. 128G0001
Sweepex sponge for epoxy plastering
Dimensions: 11.5x16x7 cm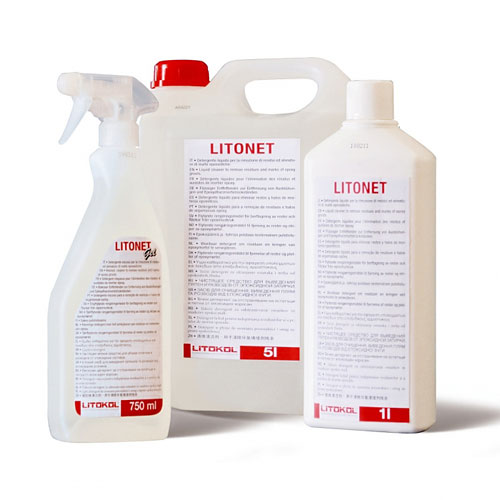 Litonet EVO/Litonet Gel EVO
Alkaline-based liquid detergents to remove streak residues of epoxy mortar from all types of ceramic tiles, mosaics and natural stones.

Litostrip
Cleaning gel for the removal of epoxy mortar residues.
LITONET PRO
High viscosity liquid detergent for the removal of stains and consolidated epoxy grout residue from all types of ceramic tiles and mosaics.
Discover the other products
---
Starlike® EVO
LITOKOL Building Materials (Shanghai) Co., Ltd.
15/F, Room 1511, Guang Qi Centre –
No. 425 Yishan Road, Xuhui District
200001, Shanghai, PRC
Tel +86 21 5425 3588
Fax +86 21 5425 3288
E-mail office@litokolchina.com