GROUTING: a creative opportunity
When designing a tiled surface, it's quite amazing the extent to which a seemingly minor element such as grout can affect the final result, from both a technical and aesthetic perspective.
This is especially true for mosaic surfaces where the end result will have completely different effects depending on the selected grout finish. Even from a technical point of view, seamless tile grouting is important to ensure continuity of the mechanical, physical and chemical resistance of the entire surface.
Through the Starlike® EVO range, Litokol offers users and designers an extraordinary solution.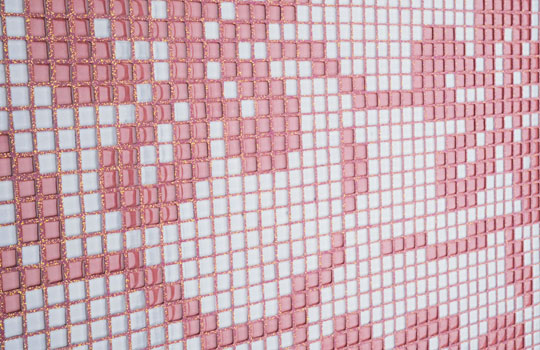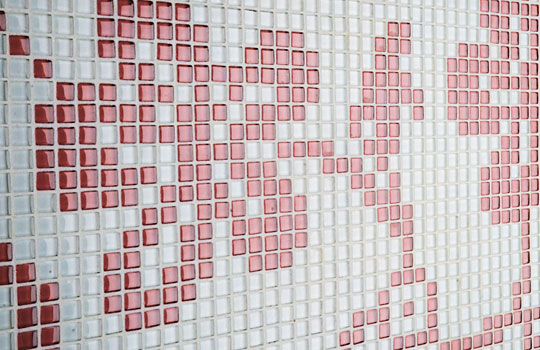 Starlike®EVO is in fact the only product with the advantage of having three different uses:
---

Starlike® EVO is the only product in the world that can be used in 3 different ways:
epoxy filler for grouting;
R-2T class adhesive (improved reactive adhesive with no vertical slip);
decorative wall smoother (with the Decor additive).

As an adhesive, it is particularly recommended when installing thin mosaics. As a smoother, it creates unique decorative effects, smoothing the walls in the same colour as the grouting.
Patented product: patent no. 05744761.7 B1
With Starlike® EVO, grouting is seamlessly incorporated with the tiles
Two-component epoxy sealant for the laying and grouting of ceramic and mosaic tiles with joints from 1 to 15 mm wide.
Easy to apply and clean, the grout is seamlessly incorporated with the tiles, ensuring consistent mechanical and chemical resistance across the entire surface.
Beauty and strength in all residential contexts
For indoor and outdoor wall and floor ceramic and mosaic tile laying and grouting
heated floors
flooring and wall tiles for bathrooms and showers
kitchen surfaces
terraces and balconies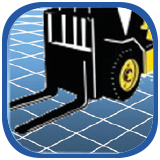 Grouting that is resistant to the most extreme industrial applications
Industrial floors exposed to high stress such as the regular passage of trolleys, forklifts and pallet trucks.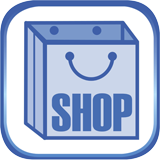 Flooring exposed to a high level of public and commercial use
Flooring exposed to intense traffic such as shopping centres, airports, stations, sports facilities, offices and shops, bars and public buildings.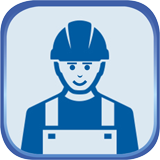 Safe for users due to its non-corrosive nature
Starlike® EVO is safe for both installers and the environment:
the same safety features as normal cementitious products;
part B of Starlike® EVO (catalyst) is non-corrosive, unlike other products commonly sold on the market.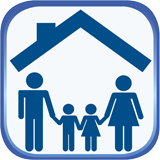 Safe for housing as it has very low VOC emissions
Many products and materials in residential buildings contain VOCs (volatile organic compounds) which may be released over time. Starlike® EVO products have very low emissions of volatile organic compounds - Class A + according to French Regulations.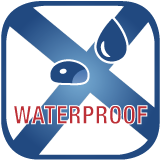 No more stains and dirt with Starlike® EVO waterproof grout
Joints are always a critical factor when considering the cleanliness of a tiled surface.
Starlike® EVO is completely waterproof and makes the grouting surface stain-proof and easy to wash using standard detergents commonly sold on the market.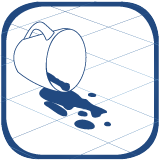 The benefits of easy-to-clean grouting that doesn't absorb liquids or stains
The absorbent nature of cementitious grouting is a significant factor when it comes to the cleanliness of tiled surfaces, it is therefore likely to deteriorate for the following reasons:
accumulation of dirt that leads to the spread of bacteria, the development of mould
colour variations and efflorescence.
These processes of degradation become more evident in humid and steamy environments such as bathrooms and kitchens. Unlike cementitious grout, epoxy grouting is bacteriostatic, it does not absorb liquids and dirt and can therefore be easily washed, while also preventing the spread of mould and fungi, ensuring totally hygienic grouting.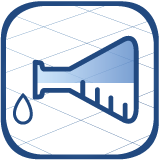 Grouting in contact with aggressive or chemical substances
dairy facilities
oil mills
abattoirs
breweries and wineries
the food industry in general
tanks containing thermal or brackish water
tanks used for fish breeding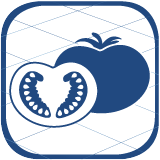 Suitable for contact with food
The only epoxy sealant certified for direct contact with food:
meat, dairy or flour processing tables
kitchen worktops in restaurants, fried food facilities, ovens and bakeries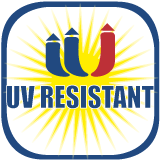 A barrier against UV rays to protect grouting from yellowing
Starlike® EVO protects the colours of grouting from yellowing caused by sunlight, in all areas of the planet. As demonstrated by tests conducted in collaboration with the University of Modena and Reggio Emilia, Starlike® EVO is the only UV-resistant epoxy sealant available on the market. Starlike® EVO even protects the colour stability of grouting in the most extreme climatic and atmospheric conditions.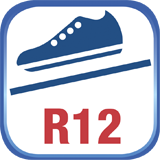 Easy to clean even when applied to very rough R12 tiles
Unlike colour pigments, the Starlike® EVO coloured quartz micro-beads do not adhere to the surfaces of tiles, (even the roughest non-slip R12 tiles) and are removed by simply wiping with a sponge.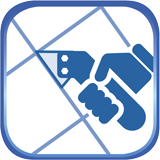 New life for tiling: restored cementitious grouting
Over time cementitious grouting deteriorates causing functional and colour variations.
The cementitious absorbency of the grout makes it difficult to clean, affecting the hygiene of tiled surfaces.
Starlike® EVO offers the possibility to restore existing cementitious grouting quickly and permanently, at minimum cost, revitalising tiled floors and walls.
With

STARLIKE® EVO The world's most beautiful mosaic pools
For mosaic pool grouting, specialists around the world rely on Starlike® EVO. For these particular applications, Litokol offers its wealth of experience backed by customised testing and research into suitable solutions in relation to the different materials.
10 new shades, studied in minute detail to adapt to any shade of grey.
Gradual transition through 10 warm shades, all carefully balanced.
15 on-trend colours and sophisticated colour combinations.
With the Platinum, Shining Gold, Bronze, Copper and Rusty additives mixed in as the third component to Starlike® EVO Neutro 113, top-quality joints are obtained to match ceramic tiles or mosaics with metallic effects and colours.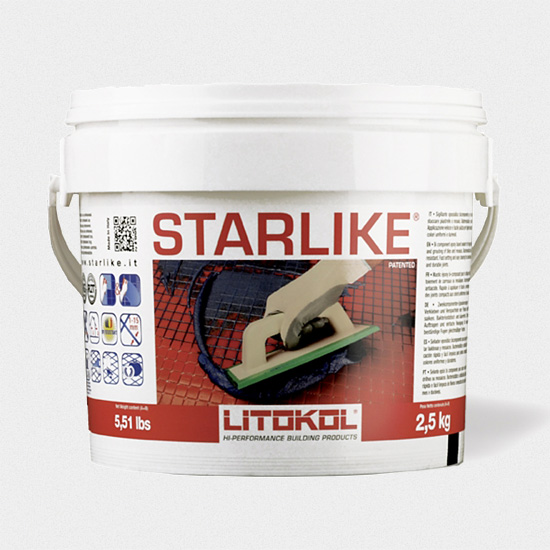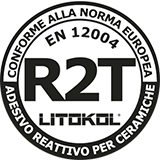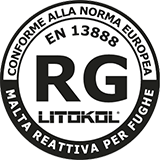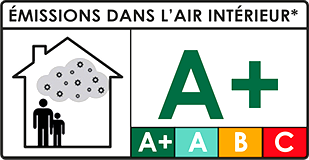 Identification data
APPEARANCE:
Component A: thick coloured paste
Component B: thick liquid
CLASSIFICATION ACCORDING TO EN 13888: RG – reactive grout sealant
CLASSIFICATION ACCORDING TO EN 12004: R2T - high-performance reactive adhesive and no vertical slip
CUSTOMS CODE: 35069190
STORAGE: 24 months in original packaging in a dry place.
PACKAGING: 1-2.5-5 kg bucket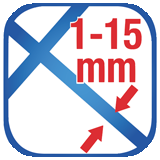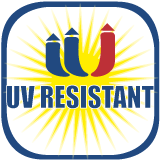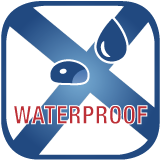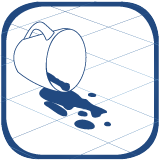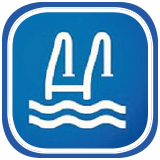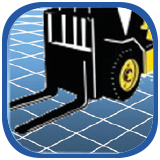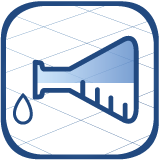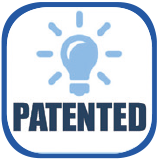 Application data
TIME BEFORE GROUTING:
Floor application:
- with normal-setting adhesive: 24 hours
- with fast-setting adhesive: 4 hours
- with mortar: 7-10 days
Wall application:
- with normal-setting adhesive: 24 hours
- with fast-setting adhesive: 4 hours
- with mortar: 2-3 days
MIXING RATIOS:
Component A: 93.7 parts by weight
Component B: 6.3 parts by weight
The two components are pre-measured in their respective packaging
MIX CONSISTENCY: Thixotropic paste
SPECIFIC GRAVITY OF MIX: 1.55 kg/l
MIXTURE LIFE: About 1 hour at T = +23°C
APPLICATION TEMPERATURES ALLOWED: From +10°C to +30°C
RECOMMENDED APPLICATION TEMPERATURE: From +18°C to +23°C
SET TO LIGHT FOOT TRAFFIC: 24 hours at T = +23°C
READY FOR USE: 5 days at T = +23°C
JOINT WIDTH: From 1 to 15 mm
Performance
INITIAL SHEAR ADHESION STRENGTH (EN 12003): ≥ 2 N/mm2
SHEAR ADHESION STRENGTH AFTER WATER IMMERSION (EN 12003):≥ 2 N/mm2
SHEAR ADHESION STRENGTH AFTER THERMAL SHOCK (EN 12003): ≥ 2 N/mm2
OPEN TIME (EN 1346): ≥ 0.5 N/mm2 after 20 minutes
DETERMINATION OF SLIP (EN 1308): ≤ 0.5 mm
RESISTANCE TO ABRASION (EN 12808-2): ≤ 250 mm3
FLEXURAL TENSILE STRENGTH AFTER 28 DAYS AT STANDARD CONDITIONS (EN 12808-3): ≥ 30 N/mm2
COMPRESSIVE STRENGTH AFTER 28 DAYS AT STANDARD CONDITIONS (EN 12808-3): ≥ 45 N/mm2
SHRINKAGE (EN 12808-4): ≤ 1.5 mm
WATER ABSORPTION AFTER 4 HOURS (EN 12808-5): ≤ 0,1 g
WORKING TEMPERATURE: From - 20°C to +100°C
Colours
CLASS COLD Collection:
100 Bianco Assoluto / 102 Bianco Ghiaccio / 105 Bianco Titanio / 110 Grigio Perla / 115 Grigio Seta / 120 Grigio Piombo / 125 Grigio Cemento / 130 Grigio Ardesia / 140 Nero Grafite / 145 Nero Carbonio
CLASS WARM Collection:
200 Avorio / 202 Naturale / 205 Travertino / 208 Sabbia / 210 Greige / 215 Tortora / 225 Tabacco / 230 Cacao / 232 Cuoio / 235 Caffè
GLAM Collection:
300 Azzurro Pastello / 310 Azzurro Polvere / 320 Azzurro Caraibi / 330 Blu Avio / 340 Blu Denim / 350 Blu Zaffiro / 400 Verde Salvia / 410 Verde Smeraldo / 420 Verde Prato / 430 Verde Pino / 500 Rosa Cipria / 530 Viola Ametista / 550 Rosso Oriente / 580 Rosso Mattone / 600 Giallo Vaniglia
METALLIC Collection:
Platinum / Shining Gold / Bronze / Rusty / Copper
Discover the other products
---
Starlike® EVO
LITOKOL Building Materials (Shanghai) Co., Ltd.
15/F, Room 1511, Guang Qi Centre –
No. 425 Yishan Road, Xuhui District
200001, Shanghai, PRC
Tel +86 21 5425 3588
Fax +86 21 5425 3288
E-mail office@litokolchina.com